ANIMATION: HOW IT ALL STARTED
Impact of Animation in our Life
In our busy daily schedule, all of us are more concentrated on our works. Every one of us always has a desire to experience childhood again, all the joy, love from parents, playing with friends, television, cartoon shows and all other wonderful moments of childhood. Unfortunately, time can never be reversed and only some moments connects with us and makes us feel nostalgic. One of the things which makes us feel nostalgic is animation. Every one of us would've surely watched many animations during our childhood. Most of us still have love towards animation. Animation has travelled different periods too along with humans.
Animation exists from the period 1800s to till now. Love for animation has not decreased even after hundreds of years. The evolution of animation has been remarkable over the years. The main basis for most of the types of animations is drawings, one of the things which are unchanged from the 1800s to till now.
Evolution of Animation
Animation exists for a very long period even before cinematography. In the early 1800s, there were no animation movies, but all the drawings and pictures were shown in a progressive phase of motion. It was widely popular and loved by people during the 1800s.
Later, during the year 1888, Charles-Emile Reynaud invented the first animated moving picture Theatre Optique. He also patented the same in the year 1888. The movie was a colour full picture which was hand-painted. The movie was given for over 12,800 shows by Reynaud for almost 8 years starting from 28th October 1892 to March 1900.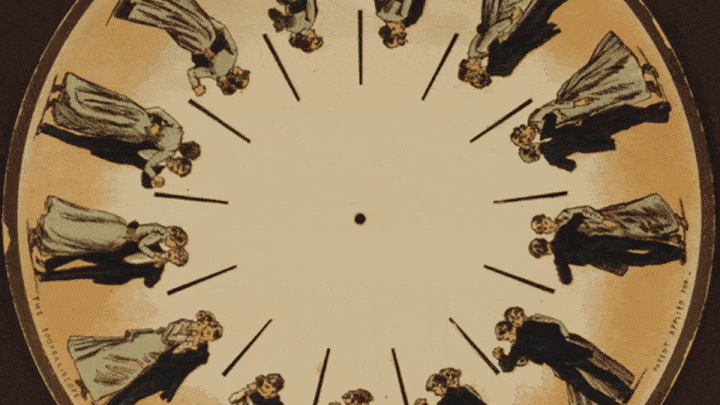 After the success of the first animated movie, many directors started to experiment with different types of animations such as stop-motion animation, etc. Later, in the year 1907, Blackton's The Haunted Hotel got released and became the first huge success with the audience being surprised to witness the objects moving by themselves in the movie. This movie inspired many other directors to try techniques of their own. During the year 1910, animated films became more popular and were frequently referred to as cartoons.
Later, the first short animated film Walt Disney's Flowers and Trees directed by Burt Gillet, released on the year 1932. In the year 1958, the first television animated show The Huckleberry Hound Show was introduced and people slowly started to love animation tv shows more than movies.
In the year 1995, one of the most famous and liked animated movie Toy Story got released. It was the first feature film to be made completely with the help of computer animation. This made a huge success and thereafter lots of animation movies were made with this technique. In the early 2000s, the animation industry was a huge success and was worth over billions of dollars.
Conclusion
Animation has become a huge success and has a great demand in this 21st century, but the evolution of animation is something which is great to hear. It all started from pictures being shown in a progressive phase of motion. Now animation has seen a lot of development and animations are made to look so real nowadays. Animation has evolved so much that these days they look just like an original movie. Animation always makes people excited because animation is the bridge that connects our imagination and vision.